Building Thermographic Inspections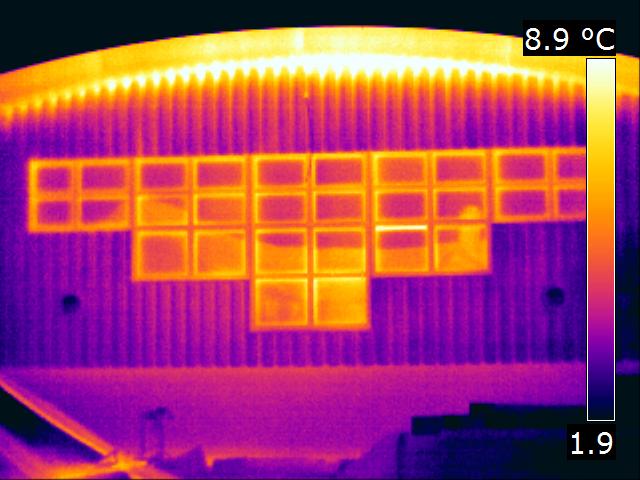 What?
Building Thermographic inspections envelopes using radiometric thermal imaging applied to windows, doors, eaves, roofs and other building envelope related items. Our procedures include the use of thermal indexing formulae where appropriate which is used as a tool to assist and grade anomalous temperatures found over the building envelope.
Why carry Out Building Thermographic inspections?
Domestic: Instantly show where your heat loss is occurring in a detailed visual image to assist in achieving a comfortable living environment and reduce energy costs.
Commercial: Some client specifications of buildings over 500M2 request infrared thermography in order to assess their building integrity alongside an air permeability test. Thermography is best done prior to the air test as paths of air leakage can be found making it easier to achieve and surpass the required air permeability level.
BREEAM: Achieve valuable BREEAM points for a well performing and energy efficient build. This requires a specific inspection specification which Ti Thermal Imaging matches and exceeds in many areas. We utilise Level II trained professional thermographers and large format 640×480 resolution infrared cameras with inspection and reporting procedures which incorporate thermal indexing formulae to assist in fault diagnosis.
Volume Housing Stock: Relevant to energy companies keen to conform to their obligations of CO2 reductions or councils and/or housing associations looking to assess their building stock in large quantities, we have developed a specific procedure to quickly assess a high volume of stock and provide thermograms for each property.
Incentive to inspect?
Reduce energy usage and costs as well as CO2 outputs and achieve a comfortable living environment.
Sample Reports



You May Be Interested In:
[title size="2″]Tell Us About Your Project[/title]