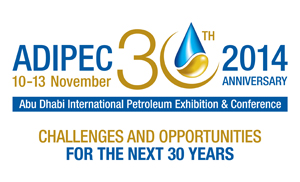 Ti Thermal Imaging Is  Attending ADIPEC In Abu Dhabi This Year.
Ranked amongst top 3 oil and gas events in the world and situated at the crossroads of East meets West.
ADIPEC is more than just an exhibition, attracting:
Over 1,800 exhibiting companies and 20 international pavilions showcasing 1,000's of products
Over 60,000 oil & gas professionals of which 53% have joint or direct purchasing authority
Over 6,500 delegates and 600 speakers from 111 organisation across 37 countries
If You Are Interested In Thermography Please Get In Touch With Us!
Thermal imaging is used so extensively in process, electrical, and mechanical engineering in the oil and gas industry** – from trending sediment levels in separators and vessels to monitoring HV,MV and LV switchgear as well as pumps, motors and bearings – Our Instant onsite reporting software TICOR™ and  campaign manager WEBCOR™ will provide engineers with an invaluable and cost-effective, time-efficient method of capturing and reporting data instantly and facilitating condition monitoring and predictive maintenance on an on-going basis.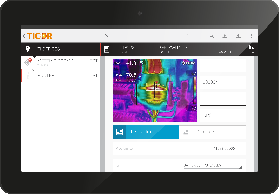 Our Products & Services
Thermal Imaging Reporting Software (TICOR & WEBCOR)
Thermal Imaging Consultancy
Optical Gas Imaging Consultancy (Gas Leak Detection)
Thermal Imaging Training
Thermal Imaging Camera and Technical Testing equipment product