FLIR Systems, Inc. has been named the new Innovation Partner with Infiniti Red Bull Racing who have won four consecutive Formula One World Championships. The racing team will use thermal imaging technology to record temperature data for its 2014 challenger, the RB10.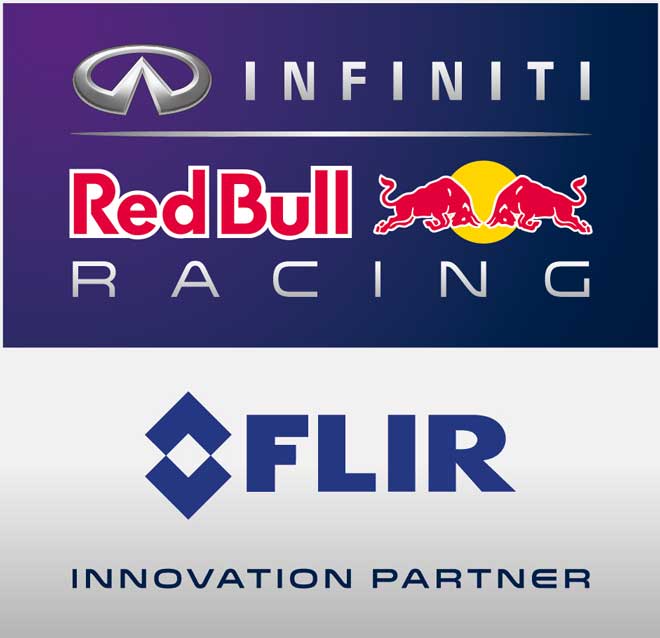 FLIR are set to develop a miniature thermal imaging cameras which will provide Infiniti Red Bull Racing team with unique insights and analysis into their car's components and operations. The introduction of 1.6 litre V6 turbocharged engines with dual energy recovery systems has presented significant cooling challenges for all Formula One teams in 2014. Thermal imaging will give an insight into the challenge for cooling and managing the cars temperature accurately.
Christian Horner, Team Principal of Infiniti Red Bull Racing said, "This year sees the most fundamental changes to Formula One in well over a decade. The team which is most efficient in gathering the relevant data, learning effectively, and adapting accordingly will be the one which triumphs in this season of transition.
He added, "The insights which FLIR technology can give us will be critical to our understanding of the new car and could give us a key edge over our rivals."
If you would like to know more about thermal imaging and the benefits it can provide contact us at Ti Thermal Ltd on 020 3044 2940. Or Email info@thermalimaging.co.uk
Infiniti Red Bull Formula One And Flir Thermal Imaging