Call Our Level 2 Thermographers for

10% discount

and the best advice! 
02030 442940
Flir I Series 
Maybe you're simply looking to replace your old IR thermometer with a serious thermal imaging tool that can show you so much more and collect reliable temperature data. Or perhaps you need a thermal camera that meets RESNET resolution standards and gives you a wider view for scanning larger areas in finer detail. Whatever your inspections call for, FLIR i-Series offers a very practical solution.
Flir E Series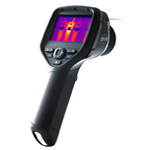 Troubleshoot more efficiently, create detailed reports easier, and share images and findings faster with FLIR's latest E-Series thermal imagers. Featuring a fresh array of imaging, communication, and productivity tools to help you get more done in a day.
Flir Exx Series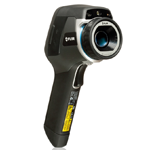 The cameras are ideal for predictive maintenance and planned inspections of electrical and mechanical systems to ensure they operate at maximum efficiency and safety with minimal energy consumption.
Flir T Series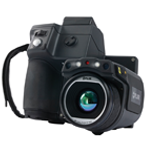 The FLIR T-Series of portable thermal imaging cameras takes ergonomics, weight and ease-of-use to a new level. Usability is key: our engineers have translated user feedback on comfort and clarity into a series of comprehensive and innovative features. Furthermore, the FLIR T-Series has been specifically developed for industrial environments.