Partial Discharge Inspections incorporated into WEBCOR; Bringing all your Condition Based Monitoring practices into one WEB based Portal.
Partial discharge is caused by discontinuities and flaws in medium and high voltage electrical insulation. PD activity will eventually lead to complete insulation failure which in turn can cause unplanned outages and downtime. PD occurs due to many factors including poor installation, ageing, manufacturing defects, environmental impact and third-party damage. If costly unplanned outages are to be avoided, it is vital to carry out regular PD testing as part of a condition-based management (CBM) regime. This enables operators to take baseline PD readings in order to evaluate insulation quality, to locate PD activity sites and to target repairs.
Non-intrusive partial discharge detection provides a fast and simple to use method for identifying TEV – Transient Earth Voltage across panel surfaces and UHF – Ultra High Frequency energy which can lead to potential sources of insulation failure. This can result in the loss of electrical equipment and supply along with creating a serious health and safety issue to staff and other personnel.
A partial discharge emits energy in the following ways:
Electromagnetic:
Radio – Light – Heat
Acoustic:
Audio – Ultrasonic
Gases:
Ozone – Nitrous oxides
Our bespoke and purpose built TICOR module; Partial Discharge – TEV / Ultrasonic / Contact, provides instant analysis of input data followed by remedial recommendation.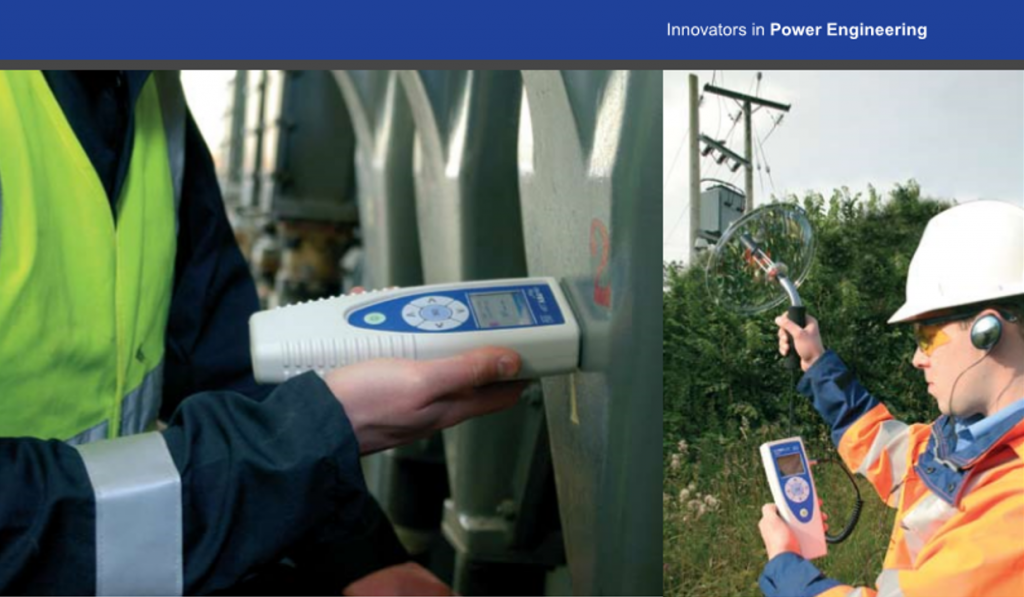 TICOR then produces a field report in under under 2 minutes which contains detailed trend information between periodic inspections and also separate fault pages for fast and simple diagnosis and recommendations of faults found. A one click upload into WEBCOR produces this data as a full report and separated into trending and problem areas.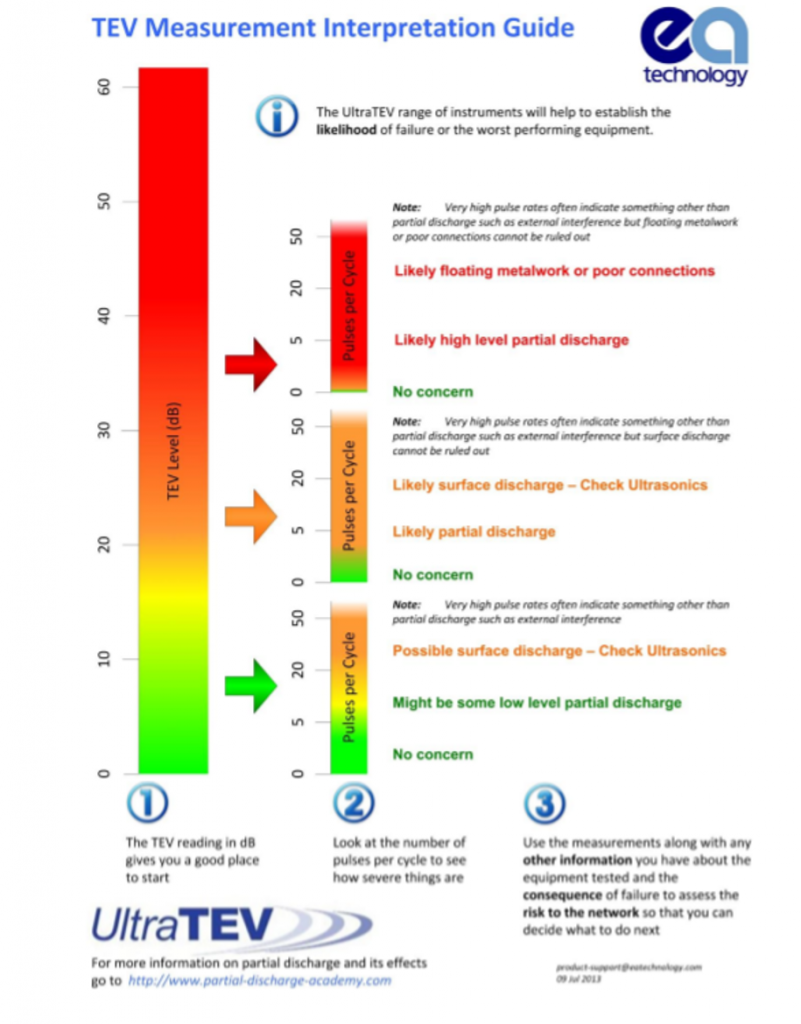 Static Partial discharge surveys can be carried out on:
Transformers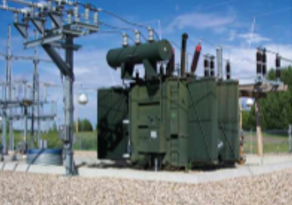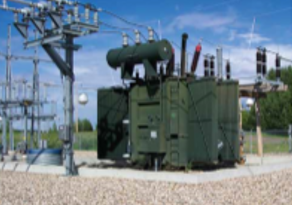 PD screening of medium voltage (3.3 to 45 kV) and high voltage (66 kV+) transformers gives pre-qualification of any dangerous discharges emanating from within  the main MV/HV windings and/or the accessories attached to the transformers.
Cables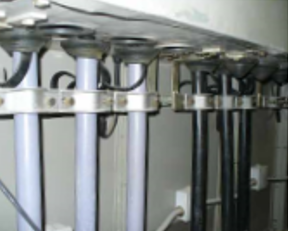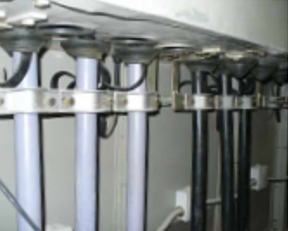 PD can occur in any MV or HV cable operated at 3.3 kV or above. Our testing technique can locate potential failure sites by recording directional measurements.
Switchgear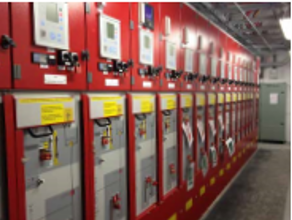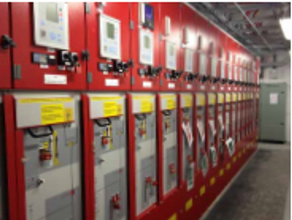 The formation of surface tracking and PD related erosion can lead to in-service failures through flashover. Our technology can be used to test Air-Insulated Switchgear (AIS), Solid-Insulated Switchgear (SIS) and Gas-Insulated Switchgear (GIS).
Rotational Partial Discharge Surveys can be carried out on:
Motors and Generators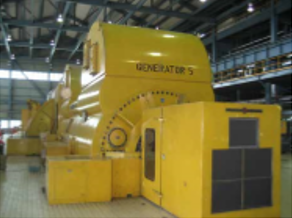 On-line PD testing is now widely accepted in the rotating HV machine industry as the best way to assess the stator winding  condition of in-service HV motors and generators. Using our PD diagnostic system it is possible to carry out both on-line (in-service) and off-line (factory) PD testing of rotating machine high voltage insulation.
Use our WEBCOR online campaign management system to instantly view and manage your Partial Discharge problems along with other condition monitoring problems in one 'easy to navigate' dashboard.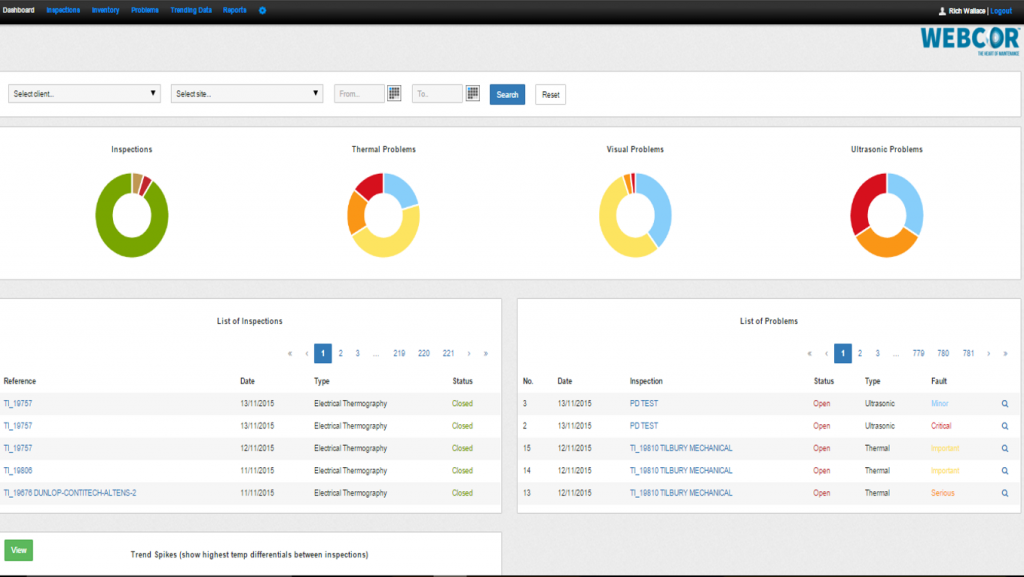 (function (n) {
var u = window.location.href;
var p = u.split("/")[0];
var t = n.createElement("script"), i;
t.type = "text/javascript";
t.async = !0;
t.src = p + "//dashboard.whoisvisiting.com/who.js";
i = n.getElementsByTagName("script")[0];
i.parentNode.insertBefore(t, i)
})(document);
var whoparam = whoparam || [];
whoparam.push(["AcNo", "07901074bde94bdda98b51a0455193a0"]);
whoparam.push(["SendHit", ""]
);