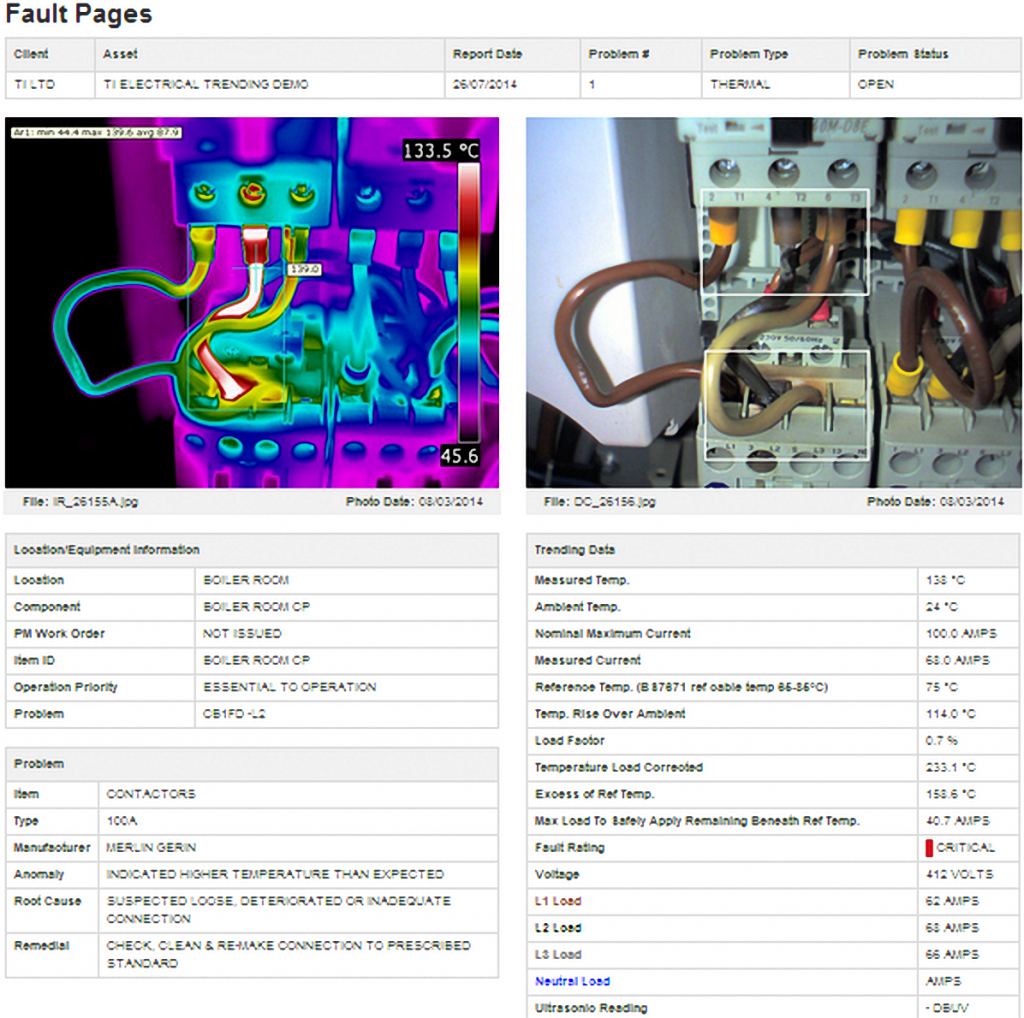 We have developed and designed an Android  reporting application TICOR which is the first Thermal Imaging Software to generate instant onsite reports.
WEBCOR works along site TICOR ans is an is a campaign manager where you can track inventory, clients, site inspections, view and download reports. software especially for predictive maintenance and condition monitoring programs.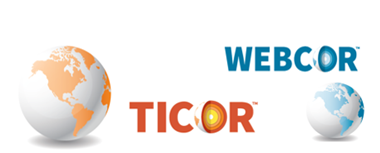 TICOR Electrical Features
Knowledge Based Libraries
Our software has been carefully designed and constructed to inspect facilities quickly and efficiently using pre-determined equipment, anomalies, root cause and remedial action sentences saved in drop down menus which are selectable by the engineer. These are stored in TICOR's inspection Knowledge Based Libraries. This results in fast accurate and scalable reporting whereby multiple engineers will write similar reports without grammatical or spelling errors.
Inventory:
Pre-load inventory lists with equipment tags and descriptions
Build an inventory from scratch quickly and efficiently using Locations and Item functions
Mark of equipment inspection by updating test status and adding in DC and IR image numbers which auto track and trend data and/or problems
Trend data allows for comparison between periodic inspections turning the inspections into a condition monitoring programme
Formulas: Load Correction
Estimated temperature if the component were running at 100% load.
Automatic fault grading – Critical, Serious, Important, Minor, No Issue.
Estimate of the maximum safe load that can be applied without the component breaching the reference temperature.
One click image import
Setup the image import path once and the images import to the correct area in a single click
One click image checking
Click the check images tab and equipment with either missing or duplicated images will show immediately which can then be and adjusted accordingly
Data and Summary
Add inspection specific data from the pre populated Knowledge Based Libraries such as Engineer, qualification, camera, calibration etc
Add summary data of faults found making it easy for the report reader to quickly see what issues/faults they have on site
One click report generation
The report can be generated by a single click in under 30s for a 200 item report. Timings change according to internet speed but at this stage data is not being uploaded so the report generation is very fast.
This can be used to talk the client through the report and it is saved to the report folder and can be left individually on-

site
One click data upload to WEBCOR
Upon completing the inspection will be uploaded via robust FTP transfer in a single click
In order to reach a fully comprehensive preventive, predictive or condition maintenance program, it is important to create a systematic inspection method that includes scanning systems associated with essential and non-essential assets on a regular basis so you can build an archive or data (trending data) that you can assess and determine whether or not a hot spot is unusual and requires repair as well as verify that repairs are successful.
We can provide a fully integrated program from suitable camera procurement and supply, training of local personnel in IR thermography, application of WEBCOR/TICOR software and implementation into your site by our dedicated advanced Level II thermographers. This will leave you in a position to self server thermography to an advanced level eradicating the many mistakes which are often made in implementing such a programme.
Ultimately thermal imaging gives the ability to identify problems early and diagnose areas of equipment failure before components fail, helping to reduce downtime. Executing this in a proper efficient campaign will further enhance these time and money savings dramatically.
Would You Like A Free Demonstration?